The Santos forward has increased speculation over his future by refusing to commit to the Brazilian giants, and believes Dani Alves' claims should be laughed off
Brazil star Neymar has fuelled speculation regarding a potential move away from Santos this summer after failing to pledge his future to the club.

The 21-year-old is one of the most sought-after talents in world football and has reportedly courted the interest of European giants Bayern Munich and Barcelona, the latter of which are believed to be front-runners to land the star.

And speaking to Lance, the striker did little to stem the tide of transfer speculation: "It is the talk of those who do not know my life. I have already said, if the time feels right, the best, then why not? It's my thing folks, no one else is a part of it."

The youngster also refuted claims made by Barcelona's Dani Alves that an agreement had been reached between Santos and the Catalan giants to secure the services of Neymar.

He added: "And if I say that Messi is coming to Santos? He's a great friend and I appreciate what Daniel says, but I'm happy here at Santos for the moment."
CC:
Read More From Source
Related Articles
To keep healthy, Eating healthy is the key
May 20, 2013, 2013 10:31:15 AM
---
Ideas to Stay Healthy using the Healthy Cooking Appliances
May 20, 2013, 2013 04:53:02 AM
---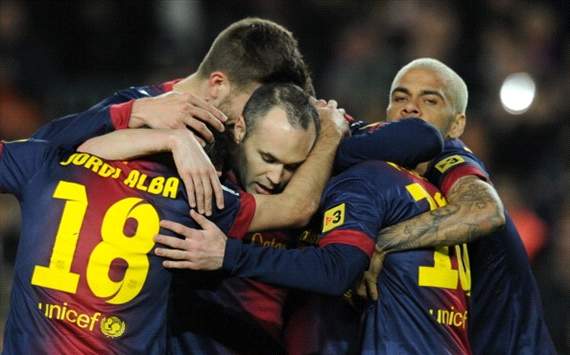 Barring a huge surprise, the continent's four biggest leagues will be won by the usual suspects in 2012-13, as the gulf grows between the established elite and their challengers
Mar 28, 2013, 2013 05:41:54 AM
---
What all has happened in the world since Tiger Woods was last ranked No. 1 in the world?
Mar 28, 2013, 2013 05:41:08 AM
---
Sources: Carson Palmer may prefer backup role on winning team over taking pay cut with Raiders
Mar 28, 2013, 2013 05:38:34 AM
---