South Africa's ANC expels youth leader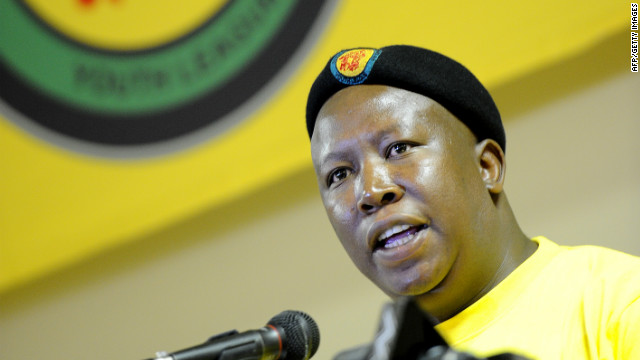 Johannesburg (CNN) -- South Africa's ruling African National Congress denied Tuesday the appeal of its youth leader, Julius Malema, expelling him.
"We have gotten the official word on the appeal, and they have expelled him," said Malema's lawyer, Dali Mpofu. "We will meet with the clients tomorrow to discuss a plan going forward."
The ANC's National Disciplinary Committee of Appeal confirmed the 31-year-old politician's expulsion from the ANC Youth League.
"The NDCA confirms the NDC's finding that the appellant did not accept his finding of guilt and was not capable of rehabilitation," the committee said.
Malema was banned from participating in party activities this month after he gave a speech critical of President Jacob Zuma.
Though he had been suspended from the party in November, he was allowed to attend party meetings during his appeal of the disciplinary committee's ruling.
The suspension followed a speech in which Malema suggested that Zuma was running the party in a dictatorial and intolerant way.
CC:
Read More From Source
Related Articles
An exhibit of proper sbobet football fat
May 21, 2013, 2013 03:03:25 AM
---
To keep healthy, Eating healthy is the key
May 20, 2013, 2013 10:31:15 AM
---
Ideas to Stay Healthy using the Healthy Cooking Appliances
May 20, 2013, 2013 04:53:02 AM
---
TrakLive software
May 16, 2013, 2013 10:26:53 AM
---
Online Timesheet and time tracking Software
May 16, 2013, 2013 08:52:19 AM
---