Barack Obama-George Clooney event raises nearly $15 million
LOS ANGELES — In an exclusive backyard soiree at George Clooney's house in Studio City, President Barack Obama headlined a star-studded fundraiser Thursday night that pumped nearly $15 million into his re-election effort, believed to be the largest one-night campaign haul ever.
The dinner party took place one day after Obama announced his support for gay marriage, a popular issue with the Hollywood crowd and one that he highlighted.
"Obviously yesterday we made some news," Obama said to applause. "But the truth is it was a logical extension of what America is supposed to be. It grew directly out of this difference in visions. Are we a country that includes everybody and gives everybody a shot and treats everybody fairly and is that going to make us stronger? Are we welcoming to immigrants? Are we welcoming to people who aren't like us — does that make us stronger? I believe it does. So that's what's at stake."
The gathering took place under a tent on the basketball court in Clooney's backyard, and was hosted by DreamWorks Animation chief Jeffrey Katzenberg. About 150 people paid $40,000 each to attend, and gathered around circular tables decorated with gold tablecloths and yellow and purple flowers.
http://landing.newsinc.com/shared/video.html?freewheel=90017&sitesection=bostonherald&VID=23622269 Wolfgang Puck cooked for the attendees, including Robert Downey Jr., Diane Von Furstenberg, Trina Turk, Barbra Streisand, James Brolin, Tobey Maguire, Billy Crystal, Jack Black, Salma Hayek, Mayor Antonio Villaraigosa and Rep. Howard L. Berman, D-Calif.
CC:
Read More From Source
Related Articles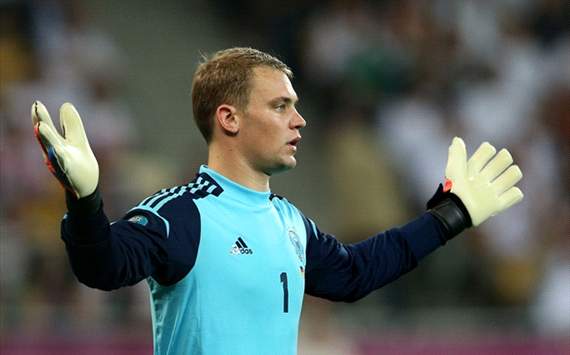 The Germany coach defended the Bayern Munich shot-stopper after his 47th minute howler prevented his country from keeping a clean sheet against Kazakhstan
Mar 27, 2013, 2013 05:32:57 AM
---
LeBron James soars above $1 million dunk offers and other distractions
Mar 04, 2013, 2013 03:31:29 AM
---
Magic offers $1 million if James does dunk contest
Mar 02, 2013, 2013 03:33:19 AM
---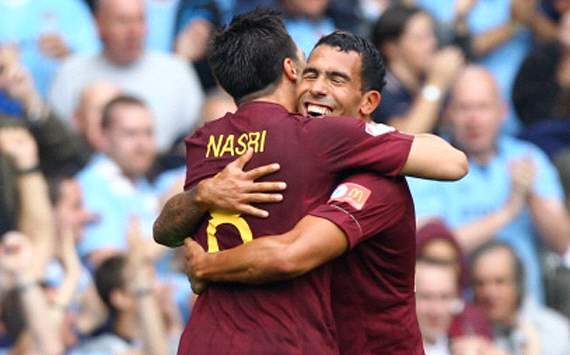 The wealthy Ligue 2 leaders are set for promotion this summer and have targeted the Premier League champions' pair to bolster their squad in a €41 million move
Feb 10, 2013, 2013 05:05:33 AM
---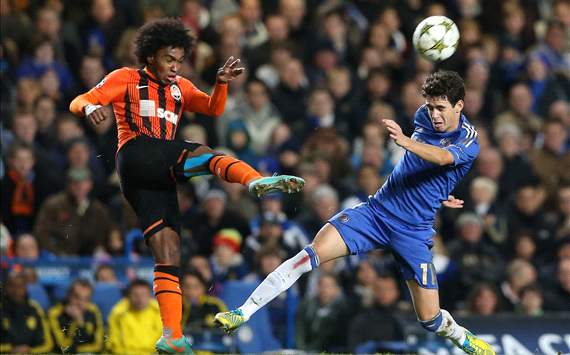 Willian completes €35 million Anzhi Makhachkala move
Feb 02, 2013, 2013 03:34:32 AM
---