Health experts: Routine PSA tests for prostate cancer not good for health
(CBS News) A top panel of health experts called the U.S. Preventive Services Task Force says that men should no longer get routine prostate-specific antigen (PSA) tests to screen for prostate cancer. The reason, it says, is that the tests may lead to treatments that do more harm than good.
More than 33,000 American men die of prostate cancer each year. And, every year, 20 million get the PSA test to detect the disease early. The recommendation is already causing a lot of criticism. Dr. Jon LaPook reported on the issue.
For 20 years, the message has been the same: Get a PSA test every year or two, detect prostate cancer early -- and save your life. Dr. Michael Lefevre helped lead the panel that said the message was wrong.
"The problem is that in contrast to the small benefits, a significant number of men will be harmed by the test and treatments that follow prostate cancer screening," he said to CBS News.
The task force said:
The PSA is unreliable, giving a falsely positive result 80 percent of the time.
Prostate cancer is typically diagnosed in older men, and the disease usually progresses so slowly they die of something else.
The panel is among the most influential in the country. It cited an 11-year study of over 180,000 men. The study showed more than 1,000 need to be screened to detect 37 cancers and prevent a single prostate cancer death.
CC:
Read More From Source
Related Articles
I will make 250+ Contextual backlinks + 2500 Social bookmarks for $5
May 22, 2013, 2013 07:42:11 AM
---
To keep healthy, Eating healthy is the key
May 20, 2013, 2013 10:31:15 AM
---
Ideas to Stay Healthy using the Healthy Cooking Appliances
May 20, 2013, 2013 04:53:02 AM
---
LeBron James issues call for justice after Heat's 27-game winning streak ends against Bulls
Mar 28, 2013, 2013 05:36:38 AM
---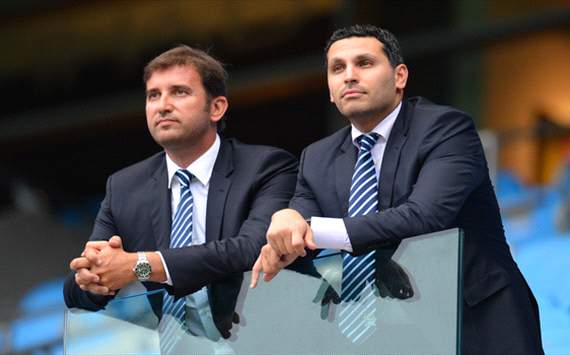 The former Barcelona duo have made few public waves since arriving last autumn, but are working behind the scenes to transform the "noisy neighbours" into a global superpower
Mar 27, 2013, 2013 05:29:09 AM
---