Inkoom - "We want to start our campaign on a bright note"
Ghana defender Samuel Inkoom tells Cafonline.com that they have targeted a bright start to their campaign for the 2014 FIFA World Cup qualifiers. The Black Stars face Lesotho on Friday at the Baba Yara Stadium in Kumasi, and Inkoom is confident they will pass the opening test
.
Below are excerpts of his interview with Cafonline.com ahead of the opening fixture;
Cafonline.com: How are you preparing for your opening game of the 2014 FIFA World Cup qualifier against Lesotho on Friday?
Samuel Inkoom: Our preparation gets better by the day. We have played series of friendly games and the performance of the team has been encouraging. Also, there are some new players in the team and their relationship with the old players has been great. We are working together towards achieving our targets.
Cafonline.com: What do you know of your opponents Lesotho?
Samuel Inkoom: They have a good side and with the rate at which football is fast developing across the globe; we cannot afford to underrate any team. We played them three years ago in Takoradi (Western Region of Ghana) in a similar qualifier and they were not that bad as others may suggest. After playing at the last two World Cups and our recent performances, we appear the favourites but football follows no logic.
Cafonline.com: Are you under some form of pressure judging by your recent performances?
Samuel Inkoom: There is some level of pressure since almost everyone is talking about Ghana after our performances at the last two World Cups and the Africa Cup of Nations. However, I believe we can make it a third time with our determination and focus as the basis.
Cafonline.com: How are you coping under new coach Kwesi Appiah?
Samuel Inkoom: He is not new to the team as we have worked him over the years, when he was the deputy coach. He is a good coach and has seen it all being a former captain of the Black Stars. We (Players) respect him and are determined to make his reign a success to erase the negative impression about indigenous coaches.
Cafonline.com: What do you make other teams in your group, Sudan and Zambia?
Samuel Inkoom: It's a tough group and all the teams are playing for one goal. Zambia are African champions and we are playing them next.
Cafonline.com: What are your expectations of the Lesotho game?
Samuel Inkoom: It's the opener and we are hoping to start the campaign on our bright note. I know our fans are not happy with our performance at the Africa Cup o Nations in Gabon and Equatorial Guinea, and this game presents a perfect opportunity to make amends. We want to restore their hope in the team and we promise to make them proud on Friday.
CC:
Read More From Source
Related Articles
To keep healthy, Eating healthy is the key
May 20, 2013, 2013 10:31:15 AM
---
Ideas to Stay Healthy using the Healthy Cooking Appliances
May 20, 2013, 2013 04:53:02 AM
---
Online Project Costing Software - A Cost Saving Business Solution
May 15, 2013, 2013 02:46:51 AM
---
Here's What You Can Expect From Facebook's Big Smartphone Announcement Today
Apr 04, 2013, 2013 08:15:33 AM
---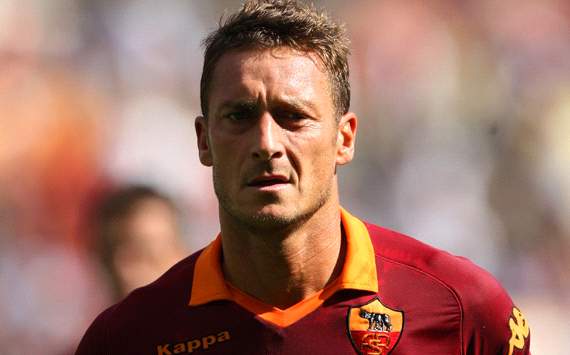 Totti: Only Messi is better than me
Mar 28, 2013, 2013 05:47:52 AM
---