Analysis: Dispute with US nuns began decades ago
NEW YORK — A conflict that has entangled the Vatican, American bishops and the largest umbrella group for U.S. nuns may seem to have erupted suddenly, but it actually has its roots in decades-old disputes over Roman Catholic teaching.
The headlines came in April, when the Vatican orthodoxy watchdog, the Congregation for the Doctrine of the Faith, concluded that the Leadership Conference of Women Religious had strayed far from authentic doctrine and gave three American bishops the authority to overhaul the organization.
The board for the nuns' group responded by calling the Vatican's investigation flawed and its conclusions unsubstantiated. Top executives of the sisters' organization are bringing their concerns to a meeting Tuesday in Rome with Vatican officials.
On the face of it, the Vatican's timing is baffling. America's religious sisters are far from the height of their influence. Their numbers have plummeted from about 180,000 in 1965 to 56,000 last year, according to the Center for Applied Research in the Apostolate. Their average age is now above 70. Many orders go for years without any new candidates.
But the contretemps can be explained in the context of long-simmering differences that have also divided the broader church into opposing camps of theological liberals and conservatives — with many Catholics caught in between. Each side is acting consistently according to long-established priorities.
THE VATICAN:
Pope Benedict XVI is on a course correction. Benedict has been trying to restore Catholic traditions he believes were lost 50 years ago in the modernizing reforms of the Second Vatican Council. As he presses for a more conservative Catholicism, the pope has been vigilant about ensuring that groups and individuals that operate in the name of the church are adhering to core Catholic teaching.
Benedict recently approved new statutes for Caritas Internationalis, a global consortium of Catholic humanitarian aid groups, giving the Vatican more authority over the association's work. He dedicated much of his Holy Thursday homily this year to chastising a movement of Austrian clergy seeking women's ordination and optional celibacy for priests.
Last week, the same Vatican agency that rebuked the U.S. nuns' group sharply criticized a book on sexuality written by a prominent American nun, Sister Margaret Farley, saying its author had a "defective understanding" of Catholic theology.
The nuns' conference is accused of taking positions that undermine church teaching on the all-male priesthood and homosexuality while staying mostly silent on abortion and promoting "certain radical feminist themes incompatible with the Catholic faith."
THE U.S. BISHOPS:
American bishops are struggling to reassert their teaching authority, even as fewer Catholics are listening.
Less than a quarter of U.S. Catholics attend Mass every week. Most reject church teaching on artificial contraception and a majority support same-sex relationships. About one-third of Americans who were raised Catholic have left the church, according to the Pew Forum on Religion & Public Life.
These trends were already shaping Catholic life when the scandal over clergy sex abuse erupted in 2002, further eroding the bishops' standing.
Still, church leaders have been newly assertive. They have stepped up public condemnation of individuals and groups who call themselves Catholic while dissenting from core beliefs. According to officials involved in the review of the nuns' group, religious sisters are among those who need correction.
CC:
Read More From Source
Related Articles
Ideas to Stay Healthy using the Healthy Cooking Appliances
May 20, 2013, 2013 04:53:02 AM
---
Online Project Costing Software - A Cost Saving Business Solution
May 15, 2013, 2013 02:46:51 AM
---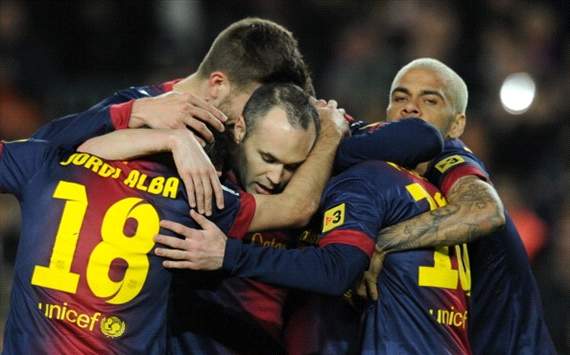 Barring a huge surprise, the continent's four biggest leagues will be won by the usual suspects in 2012-13, as the gulf grows between the established elite and their challengers
Mar 28, 2013, 2013 05:41:54 AM
---
Sources: Carson Palmer may prefer backup role on winning team over taking pay cut with Raiders
Mar 28, 2013, 2013 05:38:34 AM
---
LeBron James issues call for justice after Heat's 27-game winning streak ends against Bulls
Mar 28, 2013, 2013 05:36:38 AM
---