Nigeria: Make June 12th Mko Abiola Holiday or Democracy Day
| | |
| --- | --- |
| | |
Nineteen Years Ago, Bashorun Moshood Kashimawo Olawale Abiola Won The June 12, 1993, Presidential Elections by not just a landslide victory, but a mountainslide victory. That Election was adjudged the freest and fairest Election ever in the annals of this nation and one of the best in the African Continent.

Tragically, the people's will was scuttled and aborted through the annulment of that landmark Election by the Military Junta of General Ibrahim Babangida. The ensuing disorder led to the wanton loss of lives of innocent Nigerians and culminated in the incarceration of Chief MKO Abiola, and the brutal assassination of his noble wife, Alhaja Kudirat Abiola by the Abacha Military Dictatorship. It also resulted in the cold murder of Pa Alfred Rewane and others, and the hounding of many Journalists and Pro-Democracy Activists who fled the country into exile. Eventually Chief Abiola himself died under controversial circumstances in the custody of the General Abubakar Military Regime just hours before his release.

This is why regardless of what the naysayers may say; and despite the many faults of Chief Abiola, the fact still remains that he and his adorable wife spent the last few years of their lives in fighting for the people's mandate, for what is right and for a just and noble cause, and they and some of their compatriots in the Pro-Democracy Movement died in the cause of that effort.

It is our stand therefore, that no honour is too much for these heroes of Democracy that we are all enjoying now. Truly, no accolades are too great for these noble Nigerians who paid the supreme sacrifice for Democracy and Freedom on behalf of the Nigerian people. Granted; genuine Freedom from fear and want, and Freedom of express and of the press is still very much beyond our grasp but not beyond our reach because these men and women laid the necessary foundation by paying the ultimate price.
CC:
Read More From Source
Related Articles
What all has happened in the world since Tiger Woods was last ranked No. 1 in the world?
Mar 28, 2013, 2013 05:41:08 AM
---
LeBron James issues call for justice after Heat's 27-game winning streak ends against Bulls
Mar 28, 2013, 2013 05:36:38 AM
---
The Bleus star was disappointed with his side's 1-0 World Cup qualifying loss against Spain at the Stade de France
Mar 27, 2013, 2013 05:30:20 AM
---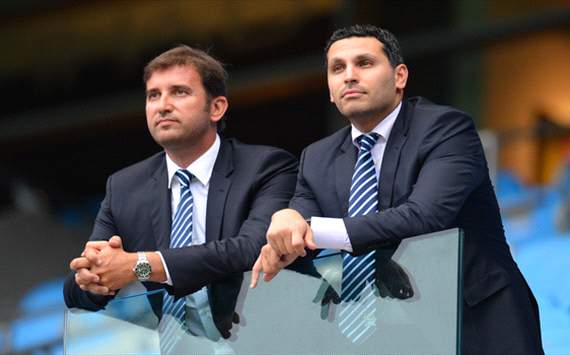 The former Barcelona duo have made few public waves since arriving last autumn, but are working behind the scenes to transform the "noisy neighbours" into a global superpower
Mar 27, 2013, 2013 05:29:09 AM
---
Florida Gulf Coast, other Sweet 16 teams thriving without highly touted recruits
Mar 27, 2013, 2013 05:27:45 AM
---