Egypt reels from 'judicial coup' - live updates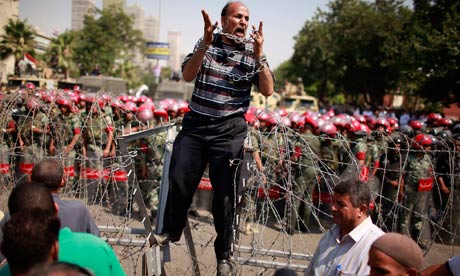 12.06pm: Egypt: Saad El-Katatny, the speaker of the People's Assembly, says parliament has not yet been notified of its dissolution in line with yesterday's decision from the Supreme Constitutional Court's decision, Ahram Online reports.
This may simply be a bureaucratic delay, or it may be significant ...

11.41am: Syria: Violence from both sides in Syria is increasing, according to the head of the UN's monitoring mission Robert Mood.
He expressed alarm about the fate of civilians trapped in the violence and said the work of the monitors was being hampered.
In a statement he said:
Violence, over the past 10 days, has been intensifying, again willingly by the both parties, with losses on both sides and significant risks to our observers. The Syrian population, civilians, are suffering and in some locations, civilians have been trapped by ongoing operations.

The Mission established itself as the factual voice on the ground, to ensure that the pain and the suffering of the Syrian people is recognised and addressed. But the escalating violence is now limiting our ability to observe, verify, report as well as assist in local dialogue and stability projects.

The six-point Plan does not belong to Kofi Annan, it does not belong to Unsmis. It belongs to the Syrian parties that have accepted it and the international community that has endorsed it. There is no other plan on the table yet it is not being implemented.

There appears to be a lack of willingness to seek a peaceful transition. Instead there is a push towards advancing military positions.

This is not a static mission. The review by the security council on the mission and its mandate will commence in the coming days and weeks. It is important that the parties give this mission a chance and the international community gives this mission a role that best serves the aspirations and welfare of the Syrian people.
Last night there was a call for Mood to address the security council next week:
CC:
Read More From Source
Related Articles
TrakLive software
May 16, 2013, 2013 10:26:53 AM
---
TrakLive Bug Tracking and Issue Tracking Software
May 15, 2013, 2013 09:51:36 AM
---
Online Project Costing Software - A Cost Saving Business Solution
May 15, 2013, 2013 02:46:51 AM
---
Here's What You Can Expect From Facebook's Big Smartphone Announcement Today
Apr 04, 2013, 2013 08:15:33 AM
---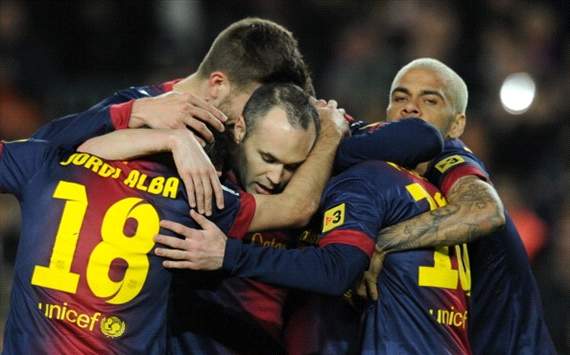 Barring a huge surprise, the continent's four biggest leagues will be won by the usual suspects in 2012-13, as the gulf grows between the established elite and their challengers
Mar 28, 2013, 2013 05:41:54 AM
---