Only one result left to complete the AFCON 2013 final qualifiers list
The list of teams through to the last qualifying round of the 2013 Orange Africa Cup of Nations in South Africa is almost complete. After this weekend's qualifying matches it is only the aggregate winner between Central Africa and Egypt who meet in Bangui on 30th June left to complete the full list. Central Africa Republic caused a storm on Friday evening by beating the Pharaohs 3-2 in Alexandria.
Five teams picked their tickets for the final round of qualification on Sunday . DR Congo confirmed its away 4-0 thrashing in Seychelles by recording another win at home. Congo only opened the scoring in the 38th minute through Dieumerci Mbokani, while AS V.Club defender, Issama Mpeko doubled the score just before the break. Deo Kanda sealed Congo's win with a third goal six minutes before the end of the match.
Three other teams also sailed through thanks to away goals. Ethiopia picked its qualification ticket by scoring a precious away goal in a 1-1 draw with Benin in Cotonou. Both teams played a goalless draw in the first match in Addis Ababa, but the Ethiopians emerged victorious thanks to an Adane Girma 45th minute goal. It was a similar case ( of going through on away goals rule ) for The Hawks of Togo that triumphed 1-0 over Kenya thanks to a 61st minute goal by Lalawele Atakora. Zimbabwe who lost 2-1 away in Bujumbura were grateful to a Knowledge Musona goal in a 1-0 win over Burundi which saw the Warriors through on away goals rule too.

The hottest clash was between Mozambique and Tanzania in Maputo after their away 1-1 tie. Jeremie Sitoe netted the opener 10 minutes into the match but Aggrey Morris brought back both teams to parity, leading to extra- time and then a penalty shoot-out. The Black Mambas qualified after an 8-7 penalty victory
The following 13 teams will thus be added to the 16 that took part in the 2012 AFCON finals: Algeria, Benin, Cameroon, Cape Verde, Liberia, Malawi, Mozambique, Nigeria, Uganda, DR Congo, Sierra Leon, Togo, Zimbabwe. The winner of Central Africa and Egypt match will be the 14th qualifier. The 15 winners ( after home and away matches to be played in September and October 2012) from these 30 sides will join hosts South Africa at 2013 Orange Africa Cup of Nations finals to run from January 19 - February 10.



Algeria – Gambia 4-1 (2-1)
Egypt – Central Africa 2-3 (return match 30 June)
Uganda – Congo 4-0 (1-3)
Sierra Leone – Sao Tome e Principe 4-2 (1-2)
Cameroon – Guinea Bissau 1-0 (1-0)
Cape Verde – Madagascar 3-1 (4-0)
Namibia – Liberia 0-0 (0-1)
Malawi – Chad 2-0 (2-3)
Benin – Ethiopia 1-1 (0-0)
Nigeria – Rwanda 2-0 (0-0)
Zimbabwe – Burundi 1-0 (1-2)
Togo – Kenya 1-0 (1-2)
DR Congo – Seychelles 3-0 (4-0)
Mozambique – Tanzania 1-1 (8-7)(1-1)
(the away scores in brackets)
CC:
Read More From Source
Related Articles
To keep healthy, Eating healthy is the key
May 20, 2013, 2013 10:31:15 AM
---
Ideas to Stay Healthy using the Healthy Cooking Appliances
May 20, 2013, 2013 04:53:02 AM
---
Here's What You Can Expect From Facebook's Big Smartphone Announcement Today
Apr 04, 2013, 2013 08:15:33 AM
---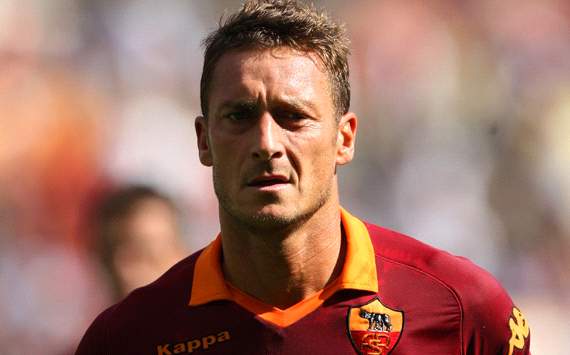 Totti: Only Messi is better than me
Mar 28, 2013, 2013 05:47:52 AM
---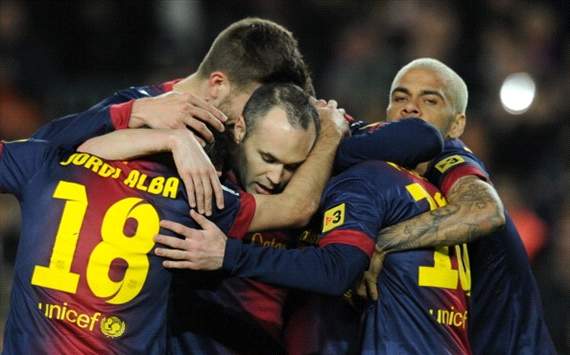 Barring a huge surprise, the continent's four biggest leagues will be won by the usual suspects in 2012-13, as the gulf grows between the established elite and their challengers
Mar 28, 2013, 2013 05:41:54 AM
---