Rio+20: the Earth Summit diaries, Wednesday 20 June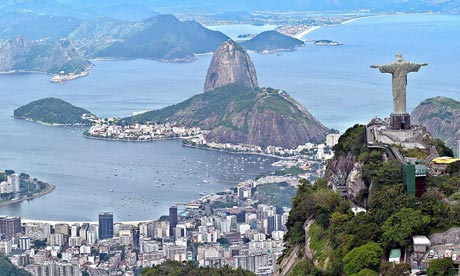 Would businesses have a better chance of saving the world if they had more fun?
Progressive companies have recognised that it is no longer true that the business of business is not business.
Now they could do with learning that the art of life is to enjoy yourself and not to take everything so seriously. Paradoxically you get far more done if you don't suck lemons all day.
The reason I write this is because I attended two major events at Rio yesterday in the same posh beachfront hotel.
On the second floor in a spacious and airy conference hall was the Business Action for Sustainable Development (BASD), a coalition of business groups, while in the darker basement was a social media conference, Rio+Social.
While the social media conference was fast and furious and based on innovation and challenging the status quo, with speakers such as Richard Branson and Mohammad Yunus, BASD spent the day looking sector by sector at how to scale up change.
While Kumi Naidoo, the head of Greenpeace International, was downstairs calling the Rio+20 outline agreement a betrayal of humanity, upstairs the head of the negotiations described it as a triumph.
If I had unlimited powers, what I would have done is mix up the two conferences, because they could both learn so much from each other.
The more youthful and energised audience in the basement could learn that most change comes, not from having a vision, but from the grunt end work of making things happen one step at a time.
What the suits could learn is to challenge their ingrained thinking and recognise the power of inspiration and of dreams.
There was just one business leader who attended both conferences and looked at home in either setting and that is Jochen Zeitz, the chief sustainability officer of the luxury goods brand PPR.
At Rio+Social, he talked about the dream of what the perfect world would look like to him, regarding the role of business, and to his credit he did the same upstairs.
"Let me just say that it is a world in which business is inclusive and holistic by working with nature and society combined in peace" he told the BASD. "Call it paradise or a perfect word. It's certainly a world I would love to be a part of and live in."
Ray of hope in Rio as UK government gives the go-ahead for mandatory corporate carbon reporting
Tuesday June 19 23.30
News that the government is to require public companies listed in the UK to publish full details of the greenhouse gases they produce from April 2013 has been welcomed at Rio +20.
Ony last month, the Aldersgate Group, an alliance of some the UK's largest businesses and green groups, wrote to the deputy prime minister Nick Clegg to complain about the fact that the government had missed a four-year deadline to introduce mandatory carbon reporting.
CC:
Read More From Source
Related Articles
To keep healthy, Eating healthy is the key
May 20, 2013, 2013 10:31:15 AM
---
Ideas to Stay Healthy using the Healthy Cooking Appliances
May 20, 2013, 2013 04:53:02 AM
---
Drama and emotion on Oceania's Brazil 2014 path
Mar 28, 2013, 2013 05:49:15 AM
---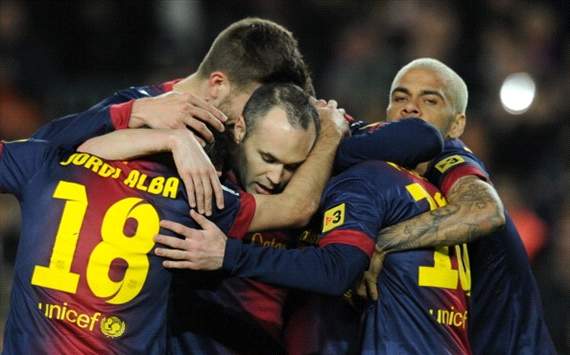 Barring a huge surprise, the continent's four biggest leagues will be won by the usual suspects in 2012-13, as the gulf grows between the established elite and their challengers
Mar 28, 2013, 2013 05:41:54 AM
---
What all has happened in the world since Tiger Woods was last ranked No. 1 in the world?
Mar 28, 2013, 2013 05:41:08 AM
---