Nigerian scam letters intentionally unbelievable - study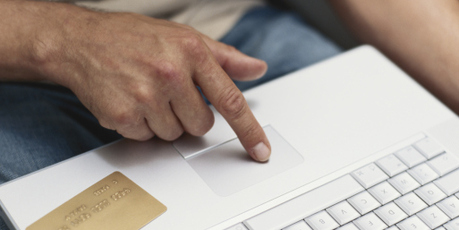 Nigerian scam letters include carefully designed flaws, complete with misspellings and pidgin English, in order to weed out the intelligent and leave only the most vulnerable targets, new research says.
Offers of millions of dollars from a Nigerian prince are intentionally unbelievable in a scam technique perfected to target the vulnerable, gullible and elderly, according to the study.
A research paper by Microsoft's Machine Learning Department, entitled 'Why do Nigerian scammers say they are from Nigeria?', has found the formula is a cost effective way at "reducing the false positives".
"Far-fetched tales of West African riches strike as comical... (but) our analysis suggests that is an advantage to the attacker, not a disadvantage," wrote principal researcher Cormac Hurley.
"Since his attack has a low density of victims, the Nigerian scammer has an overriding need to reduce the false positives.
"By sending an email that repels all but the most gullible, the scammer gets the most promising marks to self-select, and tilts the true to false positive ration in his favour."
The advance fee frauds, also known as 'Nigerian scams', or '419 scams' after a section in Nigeria's criminal code, are fake internet letters sent out to millions of addresses at a time.
Researchers found the more outrageous the story, the more likely it would suck in a victim.
"A less outlandish wording that did not mention Nigeria would almost certainly gather more total responses and more viable responses, but would yield lower overall profit," Mr Hurley said.
Last year, a Nigerian man was jailed for 12 years after scamming US$1.3 million.
And internet safety group Netsafe says that New Zealanders are still falling for the scams, and the monetary losses have a "huge impact" on individuals and families.
"So next time you open a scam email and think to yourself: 'Why bother?' live happy in the knowledge you're not the target market," Mr Hurley concluded.
CC:
Read More From Source
Related Articles
TrakLive software
May 16, 2013, 2013 10:26:53 AM
---
Online Timesheet and time tracking Software
May 16, 2013, 2013 08:52:19 AM
---
TrakLive Bug Tracking and Issue Tracking Software
May 15, 2013, 2013 09:51:36 AM
---
Online Project Costing Software - A Cost Saving Business Solution
May 15, 2013, 2013 02:46:51 AM
---
Kindle fire hd 7 review
May 14, 2013, 2013 06:30:34 AM
---