Egypt to announce presidential election results as liberal bloc accuses US of meddling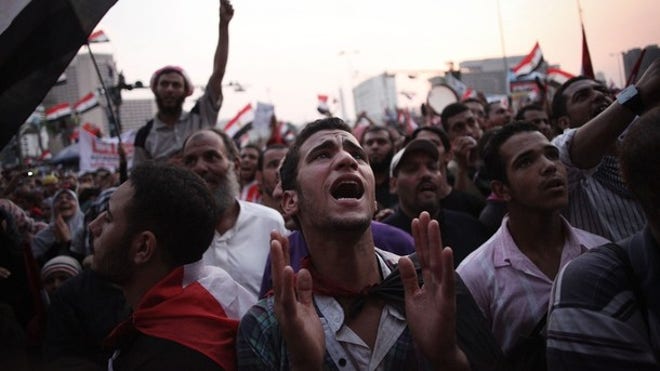 CAIRO – Authorities deployed extra security forces in Cairo streets and near key state institutions and police were ordered to "confront with firmness" any violation of the law just hours ahead of the official announcement of Egypt's highly disputed presidential election results.
The June 16-17 runoff vote between the Muslim Brotherhood's candidate Mohammed Morsi and ousted leader Hosni Mubarak's last prime minister, Ahmed Shafiq, left Egyptians with nerve-wrecking uncertainty as both candidates claimed victory and the results were delayed.
Both candidates have rallied supporters to the streets in a show of strength amid speculations about last-minute backdoor deals between the powerful ruling generals and the rising Islamists over power-sharing arrangements.Anticipation was high and there were fears violence could break out after Sunday's announcement.
A gathering of secular-leaning politicians criticized on Saturday what they said was U.S. meddling on behalf of the Muslim Brotherhood, which has claimed victory. Other secularists have stood behind the Islamist group, calling it the likely legitimate winner and the best hope in the current circumstances against continued military domination of the country.
Many Egyptians have rallied behind Morsi as a chance to finally rid the country of the old Mubarak regime, while others support Shafiq as the best bet to counter Islamists and restore order after a year of protests, economic hardship, and fear about crime and continued instability.
CC:
Read More From Source
Related Articles
To keep healthy, Eating healthy is the key
May 20, 2013, 2013 10:31:15 AM
---
Ideas to Stay Healthy using the Healthy Cooking Appliances
May 20, 2013, 2013 04:53:02 AM
---
Here's What You Can Expect From Facebook's Big Smartphone Announcement Today
Apr 04, 2013, 2013 08:15:33 AM
---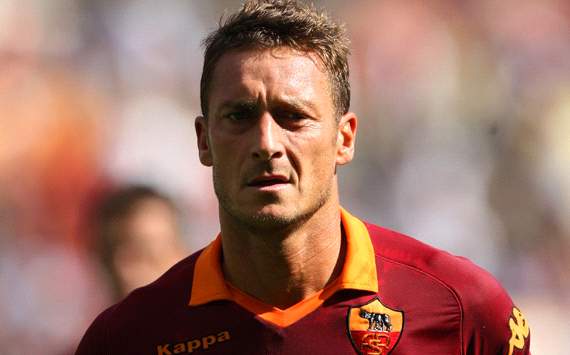 Totti: Only Messi is better than me
Mar 28, 2013, 2013 05:47:52 AM
---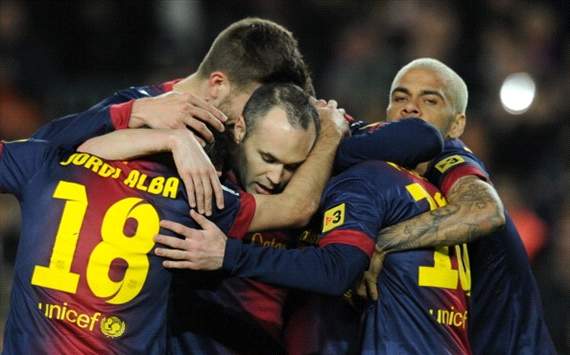 Barring a huge surprise, the continent's four biggest leagues will be won by the usual suspects in 2012-13, as the gulf grows between the established elite and their challengers
Mar 28, 2013, 2013 05:41:54 AM
---