Man, 38, charged with murder after baby son dies in Logan River plunge at Beenleigh
POLICE have made the grim discovery of a six-month-old baby's body on the bank of the Logan River at Eagleby, south of Brisbane, this morning.
Divers and search crews found the child washed up on the bank among the scrub at 8.50am.
The boy's father, a 38-year-old local man, was charged with murder overnight after telling police he had fallen from the bridge with his son about 6.45pm.
Logan district Senior Sergeant Chris Blom said the man had walked the child to the park below the M1 and returned home before raising the alarm.
Last night a pram was left on the bridge overlooking the Logan River near the Eagleby boat ramp."We found the baby 1.5km downstream this morning and the father has since been charged with homicide," Sen-Sgt Blom said.
He said the child's father wasn't known to police, and quashed rumours it was a migrant family involved.
He said the man and the child's mother had five other children.
CC:
Read More From Source
Related Articles
Sources: Carson Palmer may prefer backup role on winning team over taking pay cut with Raiders
Mar 28, 2013, 2013 05:38:34 AM
---
LeBron James issues call for justice after Heat's 27-game winning streak ends against Bulls
Mar 28, 2013, 2013 05:36:38 AM
---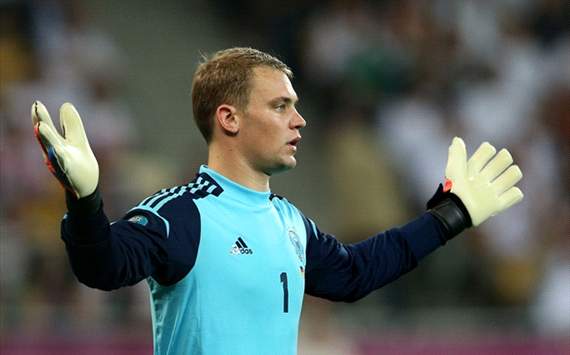 The Germany coach defended the Bayern Munich shot-stopper after his 47th minute howler prevented his country from keeping a clean sheet against Kazakhstan
Mar 27, 2013, 2013 05:32:57 AM
---
The Bleus star was disappointed with his side's 1-0 World Cup qualifying loss against Spain at the Stade de France
Mar 27, 2013, 2013 05:30:20 AM
---
Florida Gulf Coast, other Sweet 16 teams thriving without highly touted recruits
Mar 27, 2013, 2013 05:27:45 AM
---