Catholics around the country rally for religious freedom
Catholics from Our Lady of Guadalupe Parish, Lindenwold, attend a rally for religious freedom at Independence Hall in Philadelphia on June 8. Rallies held across the nation took aim at the government's HHS mandate that will require most employers to cover contraception and sterilization procedures in their health plans. The nation's Catholic bishops have repeatedly criticized the mandate.
Across the country, Catholics came together to stand up for religious freedom in rallies held on June 8.
Organized by the Pro-Life Action League in Chicago and Citizens for a Pro-Life Society, based in Michigan, the rallies took place on the same day in an estimated 145 cities and all together drew about 63,000 participants.
Many local Catholics attended the rally held at Independence Hall in Philadelphia, where speakers included Philadelphia Auxiliary Bishop Timothy C. Senior; Dr. Ronald Rak, president and CEO of St. Peter's Medical Center in New Brunswick, N.J.; and Dr. Rosalie Mirenda, from Neumann University.
Mary Ann Chezik was part of a group of 15 from Our Lady of Guadalupe Parish in Lindenwold.
"This is a fight," she said, adding that more rallies across the country are planned for the future, to stop the government mandate.
"We're in this for the long haul," she said.
Those in the medical profession also professed their disagreement with the mandate, wearing white coats as a sign of unity.
Father Timothy E. Byerley of Cherry Hill, who attended with a group from St. Rose of Lima Parish, Haddon Heights, noted that many non-Catholics were among those participating at the rally.
An estimated 1,700 turned out for an interfaith "Stand Up for Religious Freedom" rally in Santa Ana, Calif.
"This is everyone's fight," Rabbi Dov Fischer told the crowd. "There is one common theme that unites us: A religion is not touchable by the government."
In Trenton, about 1,000 people gathered for Mass at St. Mary of the Assumption Cathedral, celebrated by Bishop David M. O'Connell, along with 50 other priests from across the state.
Those speaking in Trenton included Christopher Bell, co-founder of Good Counsel Homes in New York and New Jersey; and Marie Tasy, executive director of New Jersey Right to Life.
The United States Conference of Catholic Bishops has called for a "Fortnight for Freedom," from June 21-July 4, a special period of prayer, study, catechesis, and public action in dioceses and parishes across the country, to witness for religious liberty.
During this period, the Catholic liturgical calendar will celebrate martyrs who have remained faithful in the face of persecution by political powers, including St. John Fisher, St. Thomas More, St. John the Baptist, SS. Peter and Paul, and the First Martyrs of the Church of Rome.
CC:
Read More From Source
Related Articles
To keep healthy, Eating healthy is the key
May 20, 2013, 2013 10:31:15 AM
---
Ideas to Stay Healthy using the Healthy Cooking Appliances
May 20, 2013, 2013 04:53:02 AM
---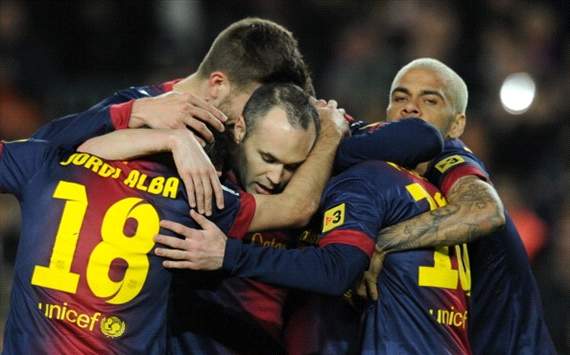 Barring a huge surprise, the continent's four biggest leagues will be won by the usual suspects in 2012-13, as the gulf grows between the established elite and their challengers
Mar 28, 2013, 2013 05:41:54 AM
---
What all has happened in the world since Tiger Woods was last ranked No. 1 in the world?
Mar 28, 2013, 2013 05:41:08 AM
---
LeBron James issues call for justice after Heat's 27-game winning streak ends against Bulls
Mar 28, 2013, 2013 05:36:38 AM
---