Euro 2012 Final: Spain 4, Italy 0
Call them what you like: the Spanish Armada, La Roja,. Or simply the best national team in the history of soccer.
The best ever? There might be debate but there can be little, very little doubt that Spain can lay claim to the title.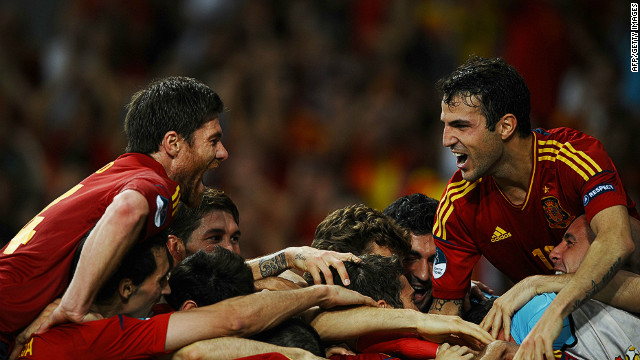 On Sunday in Kiev, Ukraine, Spain defeated Italy, 4-0, to become the first nation to win back-to-back European Championships. And let's not forget that Spain won the 2010 World Cup in South Africa.
Comparisons? Brazil? West Germany? The great Hungarian teams of the 1950s. Spain is great and may have time to be even greater. Its players are young and in their prime and there is no reason to doubt Spain will not be there in 2014 in Brazil and again in 2016, when France hosts the next Euro.
(Interesting footnote … the United States is one of the few, if not the only, team to have beaten both Spain (2009 Confederations Cup) and Italy (friendly earlier this year) in recent years.)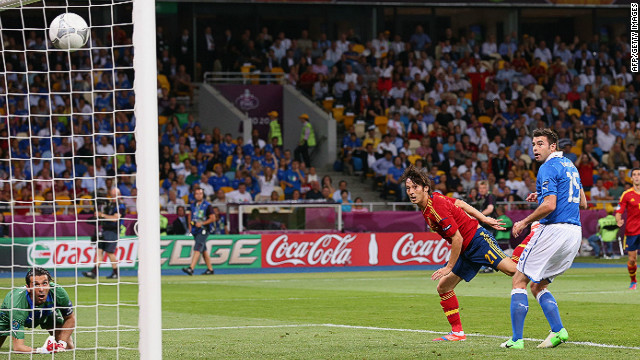 Spain has an incredible record of 42-3-4 in its last 49 games and made Coach Vincente del Bosque the first coach in soccer history to win the World Cup, European Champions League and the European Championship.
It's hard to know where the superlatives end.
To follow the game as it happened, read on. …
CC:
Read More From Source
Related Articles
An exhibit of proper sbobet football fat
May 21, 2013, 2013 03:03:25 AM
---
To keep healthy, Eating healthy is the key
May 20, 2013, 2013 10:31:15 AM
---
Ideas to Stay Healthy using the Healthy Cooking Appliances
May 20, 2013, 2013 04:53:02 AM
---
TrakLive software
May 16, 2013, 2013 10:26:53 AM
---
Online Timesheet and time tracking Software
May 16, 2013, 2013 08:52:19 AM
---