George Zimmerman sex abuse claims: Witness 9 claims Trayvon Martin's shooter molested her for decade
SANFORD, Fla. -- A woman has accused George Zimmerman, the man charged in the fatal shooting of Florida teenager Trayvon Martin, of having sexually abused her for about a decade, beginning when she was 6 years old and he was 8.
"He would reach under the blankets and try to do things and I would try to push him off," said the woman, who is identified only as Witness 9 and whose account was released Monday in audio recordings that a judge ordered last week be made public.
"He was bigger and stronger and older. It was in front of everybody. And I don't know how I didn't say anything. But I just didn't know any better," she said.
CNN spoke to the woman's father, who said neither he nor any other member of the family would be speaking on the subject. The woman did not respond to a request for comment.
Mark O'Mara, Zimmerman's attorney, released a statement Monday responding to the allegations. In it, he said his client was not yet 8 years old when the alleged abuse began, and that he was 17 when it ended. O'Mara said the woman is Zimmerman's cousin.
In a motion filed June 18, O'Mara called the accuser's statement "not relevant to the issues of this case," and said the allegations are inadmissible.
He added that its disclosure risked leading to "widespread hostile publicity which would substantially impair the Defendant's fair trial rights, and would pose a serious threat to the administration of justice."
"Now that this statement is part of the public record, the defense will vigorously defend Mr. Zimmerman against the allegations," O'Mara said in his statement Monday.
While on CNN's "Piers Morgan Tonight" Monday evening, O'Mara continued to defend his client.
CC:
Read More From Source
Related Articles
Here's What You Can Expect From Facebook's Big Smartphone Announcement Today
Apr 04, 2013, 2013 08:15:33 AM
---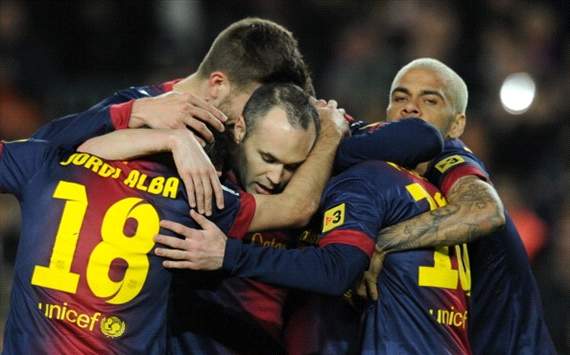 Barring a huge surprise, the continent's four biggest leagues will be won by the usual suspects in 2012-13, as the gulf grows between the established elite and their challengers
Mar 28, 2013, 2013 05:41:54 AM
---
LeBron James issues call for justice after Heat's 27-game winning streak ends against Bulls
Mar 28, 2013, 2013 05:36:38 AM
---
The Bleus star was disappointed with his side's 1-0 World Cup qualifying loss against Spain at the Stade de France
Mar 27, 2013, 2013 05:30:20 AM
---
Lateral Hazard: Tiger Woods' climb back to No. 1 ranks as one of his greatest accomplishments
Mar 26, 2013, 2013 05:07:00 AM
---