Syrian defense minister killed in bombing, state-run media report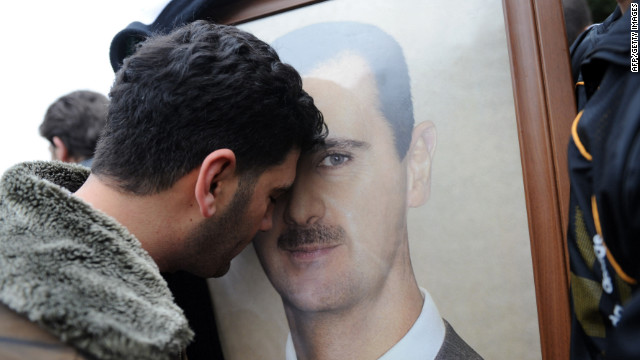 (CNN) -- Syria's defense minister, Dawood Rajiha, was killed Wednesday in a suicide bombing at a national security building in Damascus, state-run media reported.
The bombing took place during a meeting of ministers and security officials, state-run TV said.
The opposition Syrian Observatory for Human Rights said initial reports indicate a car bomb caused an "intense explosion" in Damascus.
The explosion marks a pivotal point in the 16-month Syrian crisis and comes days after heavy violence reached the seat of President Bashar al-Assad's regime. Rajiha is the highest-ranking known member of the Syrian regime to be killed.
CC:
Read More From Source
Related Articles
To keep healthy, Eating healthy is the key
May 20, 2013, 2013 10:31:15 AM
---
Ideas to Stay Healthy using the Healthy Cooking Appliances
May 20, 2013, 2013 04:53:02 AM
---
Online Timesheet and time tracking Software
May 16, 2013, 2013 08:52:19 AM
---
TrakLive Bug Tracking and Issue Tracking Software
May 15, 2013, 2013 09:51:36 AM
---
Online Project Costing Software - A Cost Saving Business Solution
May 15, 2013, 2013 02:46:51 AM
---