London Olympics: Kashyap gives India winning start; Jwala-Diju lose
Parupalli Kashyap gave India its first win in badminton while the mixed doubles pair of V Diju and Jwala Gutta went down in their opening group match of the London Olympics at the Wembley Arena in London on Saturday.
Olympic debutant Kashyap beat Yuhan Tan of Belgium in straight games in the men's singles. Kashyap won 21-14, 21-12 in 38 minutes. It was the Indian's second win over Yuhan in three encounters.
The 25-year-old Kashyap took a seven point lead early in the first game only to give away a few. However, the nippy shuttler kept the score-line ticking and sealed the game with his second game point.
The Indian, ranked World No.21, played the second game with authority as he romped to a 12-point lead and easily sealed the game 21-12 in 14 minutes.
The Hyderabadi next faces World No. 11 and 10th seed Nguyen Tien Minh of Vietnam. Kashyap will need to beat Minh, against whom the Indian has a 2-3 head-to-head record, to advance into the knockout stages.
CC:
Read More From Source
Related Articles
Sources: Carson Palmer may prefer backup role on winning team over taking pay cut with Raiders
Mar 28, 2013, 2013 05:38:34 AM
---
LeBron James issues call for justice after Heat's 27-game winning streak ends against Bulls
Mar 28, 2013, 2013 05:36:38 AM
---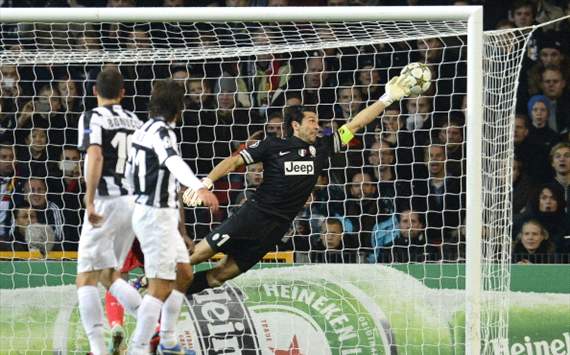 The Juventus goalkeeper is measured up against the World Cup-winning captain in the second part of our series comparing current stars with their nation's legendary figures
Mar 20, 2013, 2013 05:49:18 AM
---
LeBron James takes aim at NBA's longest winning streak after rallying Heat by Celtics
Mar 19, 2013, 2013 05:39:30 AM
---
Nadal and Sharapova win Indian Wells titles
Mar 18, 2013, 2013 05:08:27 AM
---