Report: Holmes' psychiatrist reported behavior to colleagues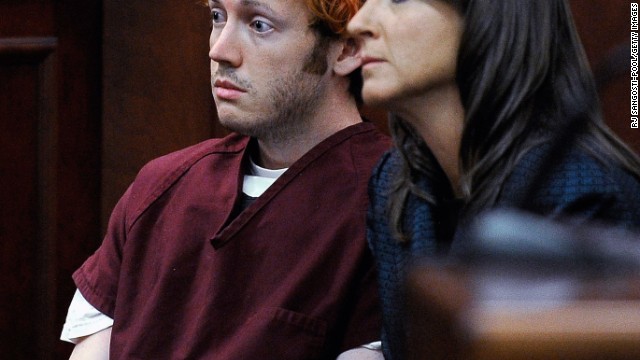 (CNN) -- The psychiatrist treating the accused Colorado movie theater gunman was so concerned about his behavior that she mentioned it to her colleagues, saying he could potentially be a danger to others, CNN affiliate KMGH reported Wednesday, citing sources with knowledge of the investigation.
The psychiatrist's concerns surfaced in early June, nearly six weeks before the July 20 killings inside a movie theater in Aurora, sources told the Denver station.
Twelve people were killed and 58 wounded when the gunman opened fire during a screening of the new Batman film. James Holmes, 24, was charged Monday with murder and attempted murder in the case; he also faces two weapons charges.
CC:
Read More From Source
Related Articles
TrakLive software
May 16, 2013, 2013 10:26:53 AM
---
Online Timesheet and time tracking Software
May 16, 2013, 2013 08:52:19 AM
---
TrakLive Bug Tracking and Issue Tracking Software
May 15, 2013, 2013 09:51:36 AM
---
Online Project Costing Software - A Cost Saving Business Solution
May 15, 2013, 2013 02:46:51 AM
---
Kindle fire hd 7 review
May 14, 2013, 2013 06:30:34 AM
---