Kouki -"We will do our best to get the three points"
Al Ahly Shandy will host Al Hilal in their day one clash of the group phase of the 2012 Orange CAF Confederation Cup in the northern Sudanese city of Shandy this weekend. Head coach of Sudanese debutants, Mohamed Al-Kouki tells Cafonline.com that they will strive to get the much needed results. Below are details of his interview;
Cafonline.com: How are you bracing up for the challenge against Al Hilal in your opening game of the Orange CAF Confederation Cup?
Mohamed Al-Kouki:
We will be under some form of pressure when you come up against experience sides like Al Hilal and Al Merrikh. However, both of them will encounter more stress as they are equipped and will be expected to deliver at this stage. They have all the facilities to do well. Our approach will be one match at a time to ease the expected pressure on our players. We have succeeded in eliminating giants such as: Mozambique's Ferroviaro, Tanzania's Simba and Coton Sport of Cameroon. We have had some experience from our previous games in the competition, which will goad us for the remaining games.
Cafonline.com: What different will you be doing in your match against Al Hilal?
Mohamed Al-Kouki:
It is a continental game and a different platform altogether. We are now in the first stage against the other three clubs in our group.
Cafonline.com: What is your approach for the game?
Mohamed Al-Kouki:
Concentration is a key element in all our games and we will do our best to get the three points. We will prepare in all aspects for the game. We are going about our normal preparations and our last two matches in the Sudan Premier League will play a key role for the game.
Al Hilal have a good team currently and are playing very well both locally and internationally. They have exhibited a high level of performance in their last five games besides they have a strong squad. They also have in their midst Senegal-born striker Ibrahima Sane, who joined them last month.
Cafonline.com: Of what significance will the absence of Mohamed Fareed have on your chances?
Mohamed Al-Kouki:
We will be without three key players and Mohamed Fareed but we play as a unit and have perfect replacements to make up for their loss.
Cafonline.com: What do you make of three Sudanese clubs in the same group?
Mohamed Al-Kouki:
Firstly, it is positive as there is the likelihood of at least one of them reaching the semi finals. udan national team coach Mohaed Abdallah "Mazda" will have a wide umbrella to select new and experience names to his squad. It will be very bad to see neither of them progress to the next round. It will be very fierce especially with the presence of Al-Merrikh and Al Hilal.
Cafonline.com: What is your realistic goal in this competition?
Mohamed Al-Kouki:
Reaching this stage is a major step towards the semi finals. If we win our first game, we will be on course. The higher we go, the more our ambitions grow, but we must be realistic. Ahly Shandy has a goal to make Sudan proud on the continental scene.
CC:
Read More From Source
Related Articles
To keep healthy, Eating healthy is the key
May 20, 2013, 2013 10:31:15 AM
---
Ideas to Stay Healthy using the Healthy Cooking Appliances
May 20, 2013, 2013 04:53:02 AM
---
Choosing best timesheet software
May 09, 2013, 2013 05:44:32 AM
---
Here's What You Can Expect From Facebook's Big Smartphone Announcement Today
Apr 04, 2013, 2013 08:15:33 AM
---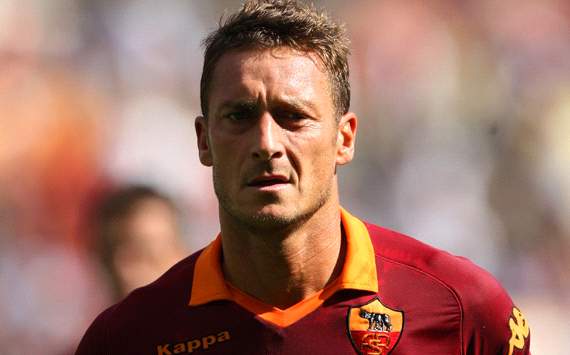 Totti: Only Messi is better than me
Mar 28, 2013, 2013 05:47:52 AM
---