Police release two men in terrorism investigation
No further action to be taken after reports of suspicious behaviour next to Olympic canoeing venue in Waltham Abbey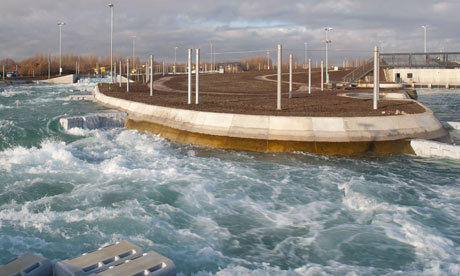 Police have released two men arrested on suspicion of terrorism offences.
The Metropolitan police detained the pair at addresses in east London in early-morning raids on Thursday after reports of suspicious behaviour next to the Olympic canoeing venue in Waltham Abbey.
A substantial Hertfordshire police operation took place on Monday beside the venue and the adjoining Hazelmere marina after a narrowboat resident reported seeing a number of men in a dinghy on Sunday evening.
A marina resident told the Guardian 20 to 30 police officers were engaged in the search, "combing all the banks … looking for something".
Two men aged 18 and 32 were held on suspicion of the commission, preparation or instigation of acts of terrorism.
Police said they would be taking no further action over the matter.
CC:
Read More From Source
Related Articles
To keep healthy, Eating healthy is the key
May 20, 2013, 2013 10:31:15 AM
---
Ideas to Stay Healthy using the Healthy Cooking Appliances
May 20, 2013, 2013 04:53:02 AM
---
TrakLive software
May 16, 2013, 2013 10:26:53 AM
---
Online Timesheet and time tracking Software
May 16, 2013, 2013 08:52:19 AM
---
TrakLive Bug Tracking and Issue Tracking Software
May 15, 2013, 2013 09:51:36 AM
---