Michael Phelps completes career with gold, grace and title of 'Greatest Olympic Athlete of All Time'
LONDON – When Michael Phelps left the swimming pool for the last time, he was carrying two things:
In his right hand was a statue from FINA, the international governing body of swimming. It had been presented to him earlier Sunday night, after winning his 22nd and final Olympic medal – 18 of them gold, including the last one as part of the United States' 400-meter medley relay. The inscription on the trophy declared Phelps, "The Greatest Olympic Athlete of All Time."
In his left hand was an old, dingy orange foam kickboard. Its nickname: "Big O." Phelps has had it forever, dating to when he was just a kid with raw talent and big dreams.
Those two items tell the story of Michael Phelps.
How do you become the most decorated Olympian ever? How do you transform a fringe sport? How do you transport yourself to a pinnacle of achievement and celebrity never before enjoyed by a swimmer?
One grueling, muscle-burning, toughness-building, eyes-on-the-prize practice at a time.
Nothing symbolizes the tedious, taxing, interminable work of practice like the kickboard. It's put away when it's time to race, but it's essential equipment during training. You can't become a great swimmer without a great kick, because the demand on the legs is immense.
That's why rigorous kick sets are a dreaded but necessary staple of every training regimen. Swimmers hold the floating board in front of them and kick for thousands of yards – often until they're cussing their coaches under their breath. Kick sets aren't a lot of fun.
Phelps put in the time with Big O. So much that he became attached enough to the board to name it, keep it for years and turn it into a talisman. So much time that his underwater breakouts on starts and turns – all kick – became the stuff of legend.
CC:
Read More From Source
Related Articles
Online Timesheet and time tracking Software
May 16, 2013, 2013 08:52:19 AM
---
TrakLive Bug Tracking and Issue Tracking Software
May 15, 2013, 2013 09:51:36 AM
---
Time And Expense tracking Software
May 09, 2013, 2013 07:44:02 AM
---
Drama and emotion on Oceania's Brazil 2014 path
Mar 28, 2013, 2013 05:49:15 AM
---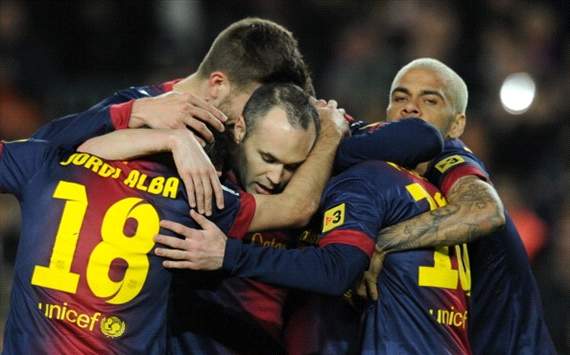 Barring a huge surprise, the continent's four biggest leagues will be won by the usual suspects in 2012-13, as the gulf grows between the established elite and their challengers
Mar 28, 2013, 2013 05:41:54 AM
---