Train Fire Kills 47 in Southern India
HYDERABAD, India—A fire engulfed a passenger car on a moving train in southern India on Monday, killing at least 47 people, officials said.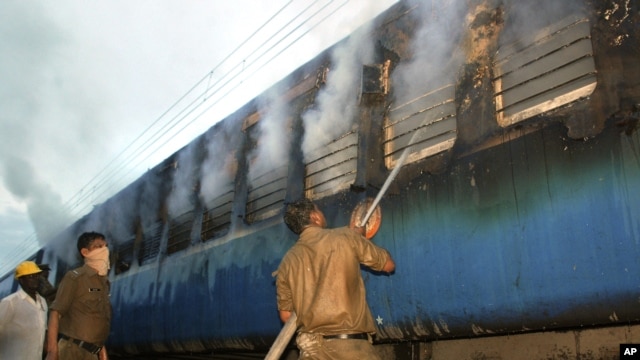 Most of the passengers were asleep when the fire broke out at about 4 a.m. on the overnight train from New Delhi to the south eastern city of Chennai, said local official B. Sridhar
A train station worker noticed the burning coach on the train as it passed through the town of Nellore, nearly 500 kilometers (310 miles) south of Hyderabad, the capital of Andhra Pradesh state, Mr. Sridhar said.
Once the alarm was raised, the train was stopped and the passenger car detached from the rest of the train to prevent the blaze from spreading. Passengers were evacuated once the train was halted.
"Since the fire had engulfed one door of the coach, people had to rush to the other end of the coach to exit," said Mr. Sridhar by telephone, speaking from the accident site.
CC:
Read More From Source
Related Articles
An exhibit of proper sbobet football fat
May 21, 2013, 2013 03:03:25 AM
---
To keep healthy, Eating healthy is the key
May 20, 2013, 2013 10:31:15 AM
---
Ideas to Stay Healthy using the Healthy Cooking Appliances
May 20, 2013, 2013 04:53:02 AM
---
TrakLive software
May 16, 2013, 2013 10:26:53 AM
---
Online Timesheet and time tracking Software
May 16, 2013, 2013 08:52:19 AM
---